"So, what is STEM Futures?"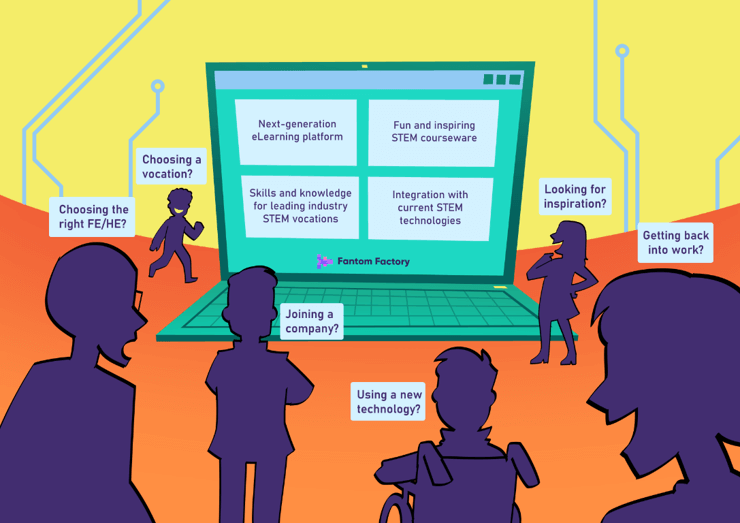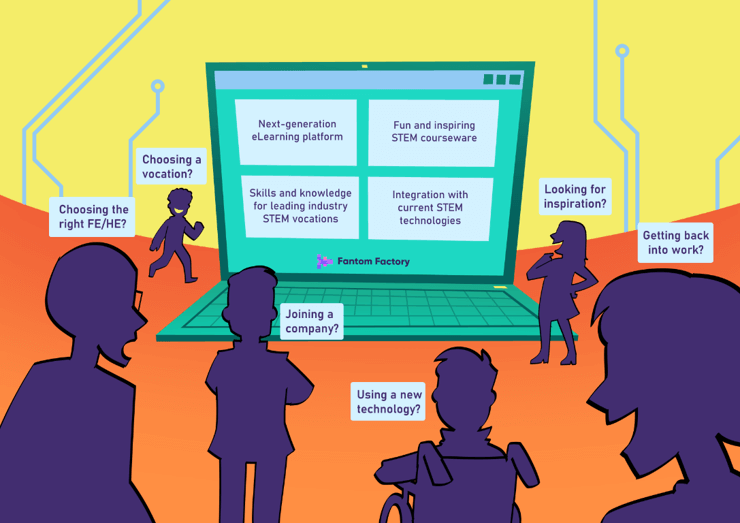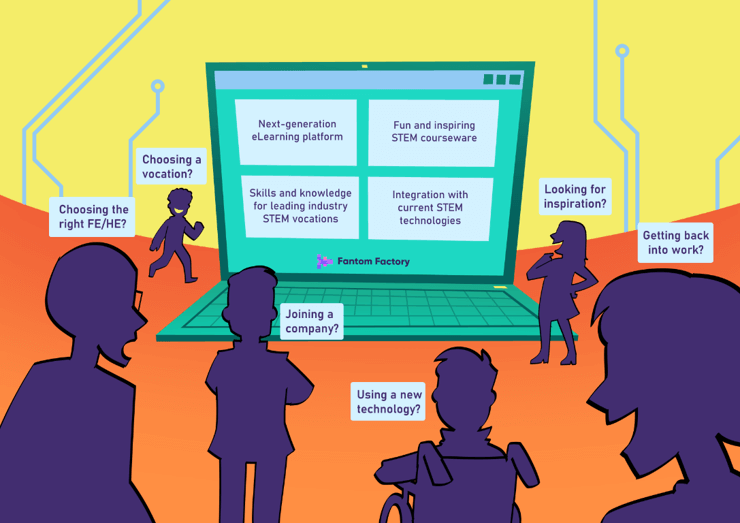 Next-gen eLearning platform
Our in-house eLearning technology has won several awards for both digital innovation and customer experience.
Fun and engaging courseware
As accredited Training Providers of Excellence, our courses are uniquely designed for easy long term memory retention – and enjoyment!
Leading industry knowledge
Working with organisations dominating sectors of construction, engineering, and space, we have our finger on the digital (employment) pulse.
Technology integration
Learn by Doing. Our bespoke platform integration capability means you will practise using the tools you're learning about.
eLearning Courses
Our initial range of courses will be Smart Data primers, delivering awareness and understanding of key digital concepts and terminology.
Explain and demystify terms around Smart Data.
Illustrate current digital roles and skills.
Certify a minimum standard of digital knowledge.
Working with organisations and educators, STEM Futures will continue to grow and offer a wider range of STEM adult eLearning.
Get inspired for a new role in...
Web Tech - The cyber world of information and security!
Green Tech - Conserving our environment with self-sustaining living spaces.
Space Tech - Exploring the cosmos to harvest... DATA.
Mars Tech - Engineering and innovation for life on a whole new world!
A new digital age
As more industries rely on computerised data, our environments are becoming digital.
Take building construction for example, which now incorporates computer devices and technology in order to provide owners and engineers with data on safety, automated operations, and living comfortability.
Buildings are becoming "smarter" as they collect, store, process, and communicate all of this information.
And as we develop machine learning, these Smart Buildings are now tasked with making decisions on which automated operations to activate or deactivate as a result of each Smart Data set.